The Wisconsin Newspaper Association Foundation is pleased to announce the distinguished industry leaders inducted into the Wisconsin Newspaper Hall of Fame on Thursday, November 10th at The Madison Club, 5 E. Wilson St., Madison.
The 2022 candidates are (click to read bios):
Emma Brown (posthumously), That Wisconsin chiefFort Atkinson
Dickey Chapelle (posthumously), Born in Shorewood, photographer and one of the first female war correspondents killed in Vietnam
Charles "Chuck" Gauger, Trempealeau County TimesWhitehall
peter foxNewspaper Association Wisconsin
Phil Munch (posthumously), Independent Grant County HeraldLancaster
The 2022 Hall of Famer Banquet begins at 5:30 p.m. with a cocktail reception. Dinner is at 6:30pm, followed by the induction ceremony. Tickets can be purchased online for $55 per person, $420 for a table of eight, or $650 for a corporate table sponsor (including table of eight and recognition at the event). Registration closes on November 3rd.
There are several ways to attend the Wisconsin Newspaper Hall of Fame Banquet and support the mission of the WNA Foundation. View a full list of event sponsorship and congratulatory advertising options.
---
Emma Brown
Emma Brown, co-founder of That (Fort Atkinson) Wisconsin chiefwas the first successful female editor and publisher in Wisconsin.
Born November 6, 1827 in Auburn, NY, she and her brother Thurlow W. Brown initially published the newspaper in Auburn under that name The Cayuga Chief. In 1856 they moved to Fort Atkinson and changed its name to The Wisconsin boss.
After Thurlow died in 1866, Emma continued to publish Fort Atkinson's first newspaper alone. When WD Hoard first came to the area, he approached Brown about printing his Republicans of Watertown until he was able to raise the necessary funds to purchase his own printing works.
Originally dedicated to upholding the ideal of temperance, under Emma's leadership boss began to include more reform pieces, such as articles on prison conditions, factory conditions, and women's suffrage.
Emma continued to print boss until shortly before her death in 1889.
Dickey Chapelle
A Shorewood native and American photojournalist known for her work as a war correspondent from World War II through the Vietnam War, Dickey Chapelle was one of history's most fearless conflict journalists — and the first American to die on the job.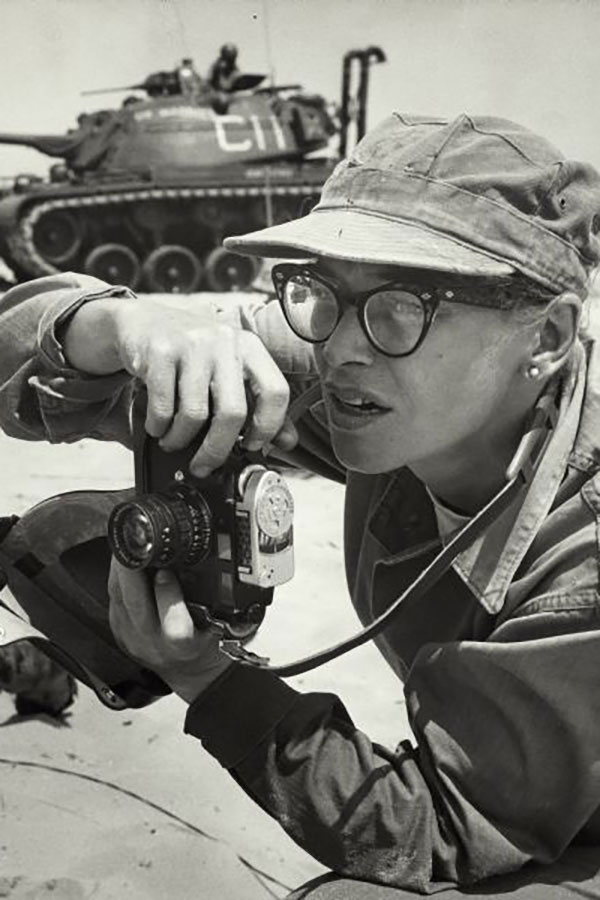 Born Georgette Meyer in 1919, "Dickey" — self-named after her favorite researcher, Admiral Richard Byrd — received a full scholarship to study aeronautical design at the Massachusetts Institute of Technology after graduating at the top of her class from Shorewood High School at the age of 19 16
Dickey was one of the first foreign correspondents to cover World War II, the Korean and Vietnam Wars, and the Cold War military struggles. Her work has appeared in Reader's Digest, National Geographic, Look and the Saturday Evening Post.
She covered stories in Algeria, Cuba, Dominican Republic, Greece, Romania, Yugoslavia, Albania, India, Iraq, Iwo Jima, Okinawa, Saipan, Jordan, Korea, Laos, Lebanon, South Pacific, Turkey and Hungary, where she was arrested and imprisoned from 1955 to 1957.
On November 4, 1965, Chapelle was killed by a land mine while on patrol with a train, becoming the first war correspondent to be killed in Vietnam.
Charles "Chuck" Gauger
Charles "Chuck" Gauger, who retired in 2019 after 43 years in the newspaper business, began working alongside his father, the owner of the Whitehall Times as a child and later in the summer while visiting UW-Stevens Point.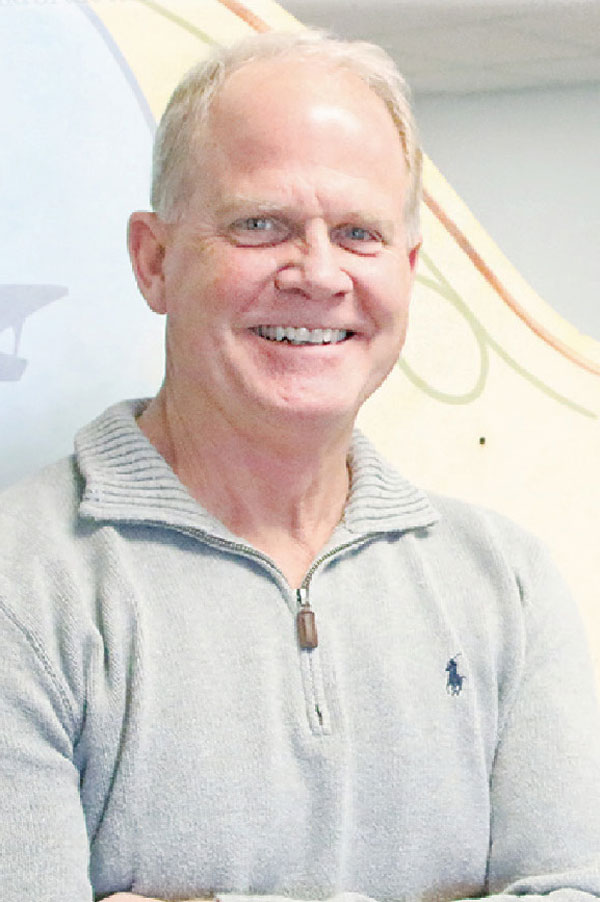 In 1975 he joined the workforce as a full-time advertising salesman. In 1984 he became managing director and four years later editor of the newspaper.
Gauger bought those Independence News Wave in 2002 and merged it with the Times.
In September 2010, Gauger sold the Whitehall Times to News Publishing Company of Black Earth, Wis. He remained with the newspaper as managing director and oversaw the merger of the Timesthe Arcadia News Leader and the Galesville Republican in a paper that Trempealeau County Times.
Gauger continued as general manager until his retirement in 2019. His retirement marked the end of 80 years of ownership of the Gauger family newspaper.
peter fox
Before lobbying for newspapers as executive director of the Wisconsin Newspaper Association, Peter Fox was a respected newspaper editor.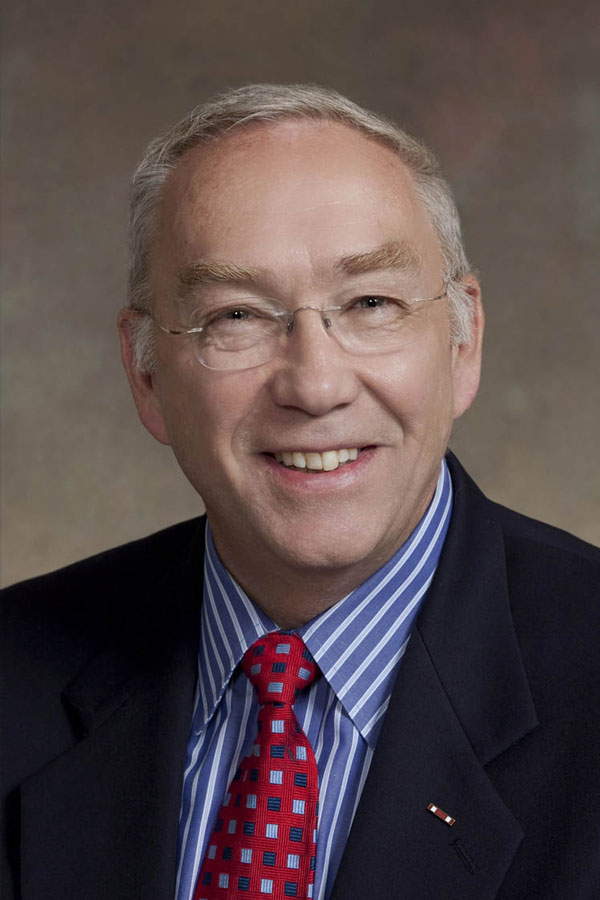 As a student at the University of Wisconsin-Madison, Fox was the part-time editor for the Wisconsin State JournalJoined the newspaper full-time during graduate school.
After eight years at the State Journal, during which time he earned his bachelor's and master's degrees in journalism from UW-Madison, Fox was named city editor of the settlements (Montana) gazette 1981. He became regional editor in 1983 and returned to Wisconsin in 1985 to serve as editor That (Racine) magazine timesa position he held for nearly nine years.
After retiring from the newspaper industry in 1994, Fox served as director of public relations at the University of Wisconsin and was later appointed by Governor Tommy Thompson as human resource development coordinator and secretary of the Wisconsin Department of Labor.
In 2004 he was named executive director of the Wisconsin Newspaper Association, a position he held until 2010. During his tenure, the association made significant advances in membership and service to the state's daily and weekly newspapers. He served as a leading advocate of open records and meetings and helped pass the state's Whistleblower Protection Act. He also launched Wisconsin's free public service announcement website and digital newspaper archive.
Over the years, he has received Distinguished Service Awards from the UW-Madison School of Journalism and the WNA. He also served as an advisor to the Montana State University student newspaper, The exponentfrom 2011 to 2019.
Before working for newspapers, Fox served as a Russian linguist in the US Army Security Agency from 1967 to 1970 and was stationed in Japan and Taiwan. He later served in various positions in the Wisconsin Army National Guard, retiring with 32 years of service and the rank of colonel.
Phil Munch
Phillip J. "Phil" Muench, who grew up on the family farm in Boice Creek and graduated from Lancaster High School in 1986, worked as a newspaper printer in southwestern Wisconsin for more than three decades.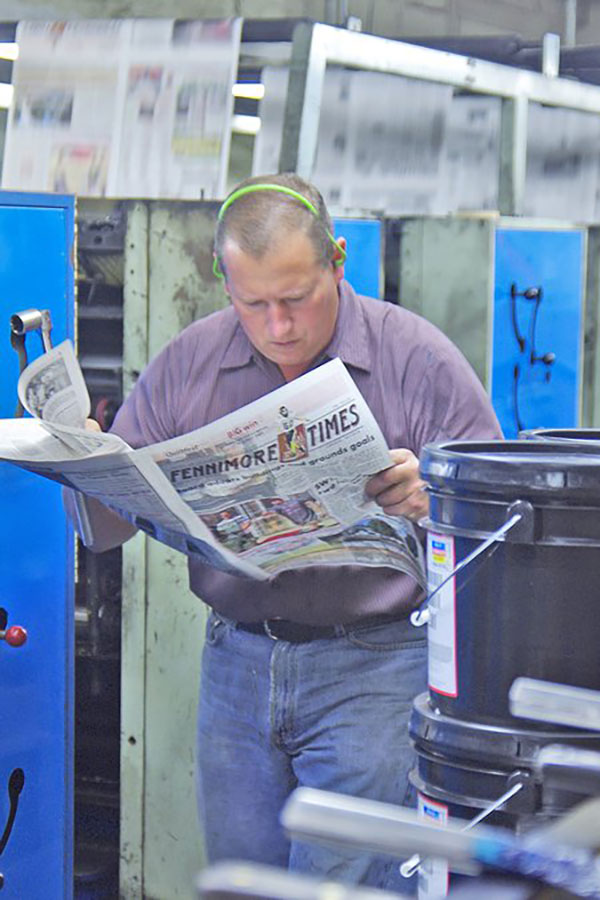 In 1988, two years after graduating from Lancaster High School, he joined the editorial board of his hometown newspaper, The Independent Grant County Herald. He quickly assumed the position of chief printer for Lancaster Newspapers and remained in the role at Morris Newspapers of Wisconsin, overseeing the printing of all of the company's publications in southwest Wisconsin.
At a time when many newspapers were shrinking and consolidating, Muench oversaw the expansion of the original 1972 press—a project that took the newspaper into the 21st century. He worked tirelessly to bring quality products to market and always made his employees feel like family.
After 32 years at the Herald Independent, Münch died on December 10 after a prolonged battle with COVID-19. He was 52.